Love Your Smile with Invisalign
See your smile transform with the clear and comfortable design of Invisalign. Invisalign is a discrete way to straighten your teeth and align your bite with results that'll have you smiling from ear to ear.
If you've been thinking about improving the appearance of your teeth but aren't sure where to start, visit us for dental care tailored to achieve your smile goals.
Book Appointment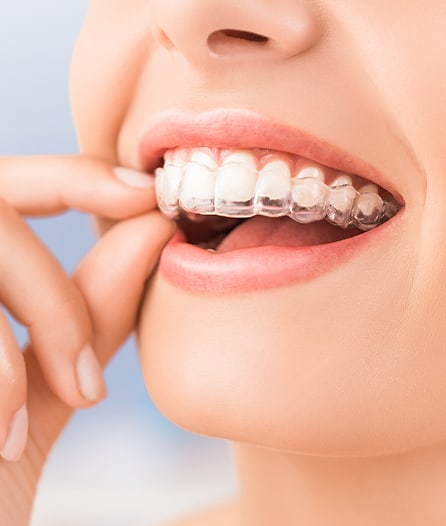 What Is Invisalign?
Invisalign is an orthodontics treatment that uses clear aligners to gently move your teeth to their intended position. The aligners are made of comfortable plastic and are conveniently removable for eating or playing sports.
Through the Invisalign process, the aligners are custom-made to fit snug around your teeth. We recommend wearing your aligners for at least 22 hours a day to achieve your desired results.
The best part? Invisalign is hardly noticeable compared to traditional braces or functional appliances.
Book Appointment
Our team can assess your teeth to decide what type of correction is right for you. Once we determine if you're a suitable candidate for Invisalign, we'll create a personalized treatment plan for your unique teeth.
The Invisalign process starts with a consultation, followed by a fitting and following up with your progress. With consistent wear, you can see noticeable improvement in a matter of weeks!
Invisalign Consultation
If you've been thinking about getting Invisalign but have a few questions before beginning, visit us for a consultation. We can provide you with more information, go over expectations, and what the process will cost.
Creating a Plan
The roadmap to your Invisalign success starts with a scan of your smile. This scan is fast and precise, creating 3D images of your teeth.
The scans are then sent off to create your custom-fit aligner. When they're ready and returned to the office, we'll book an appointment to ensure the fit is just right.
Fitting Your Aligners
Your aligners should fit securely around your teeth. Trimming may be necessary around the gum line for a better look and feel. During this appointment, we'll also ensure the quality and fit of your aligners are where they should be and go over wear and care instructions.
Progress Appointments & Seeing Success
Your aligners come in sets that you'll wear for a certain amount of weeks at a time. We'll schedule check-in visits every 6–8 weeks to monitor your progress and give you your next set of aligners.
Switching to a new set of aligners may cause minor discomfort due to the gentle pressure moving your teeth. This is a normal part of orthodontics and the feeling should subside in a few days.
Caring for Your Aligners
Keeping your aligners in good condition and clean can protect your teeth and gums from unnecessary bacteria. Some tips to consider include:
Remove your aligners when eating or drinking
Put your aligners in their protective case when not in use
Gently brush your aligners every night just like you do for your teeth
Rinse out any food from your mouth before putting your aligners back in
Creating a Captivating Smile
To see if Invisalign is right for your smile goals and lifestyle, visit your dentist for an initial consultation. Be part of the long list of success stories and love your new and improved smile.
Book Appointment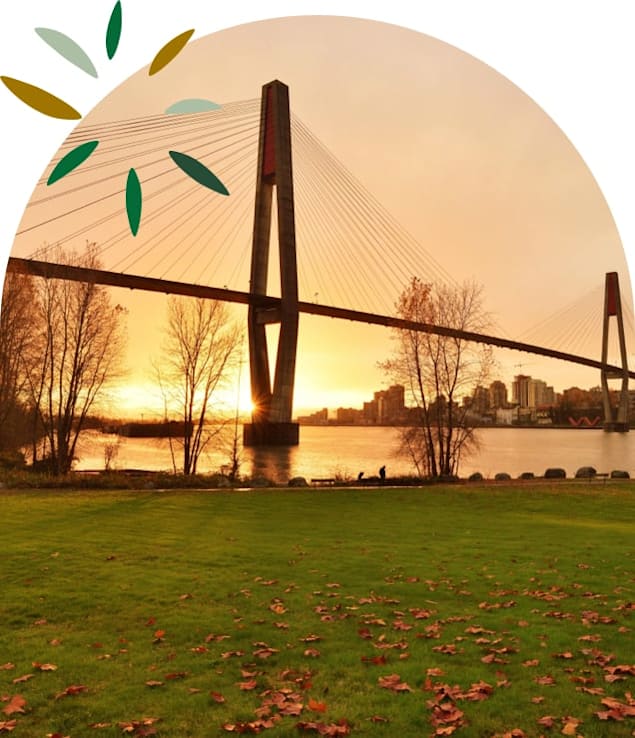 Our Address
City Centre 3 13761 96 Ave Suit 608

Surrey

,

B.C

V3V 0E8
Our Hours
Monday

:

8:00 AM

–

5:00 PM

Tuesday

:

8:00 AM

–

6:00 PM

Wednesday

:

8:00 AM

–

6:00 PM

Thursday

:

8:00 AM

–

5:00 PM

Friday

:

8:00 AM

–

2:00 PM

Saturday

:

9:00 AM

–

3:00 PM

Sunday

:

Closed
Book Appointment
Our Google Reviews